Planning for Positive Change
Oct. 19, 2020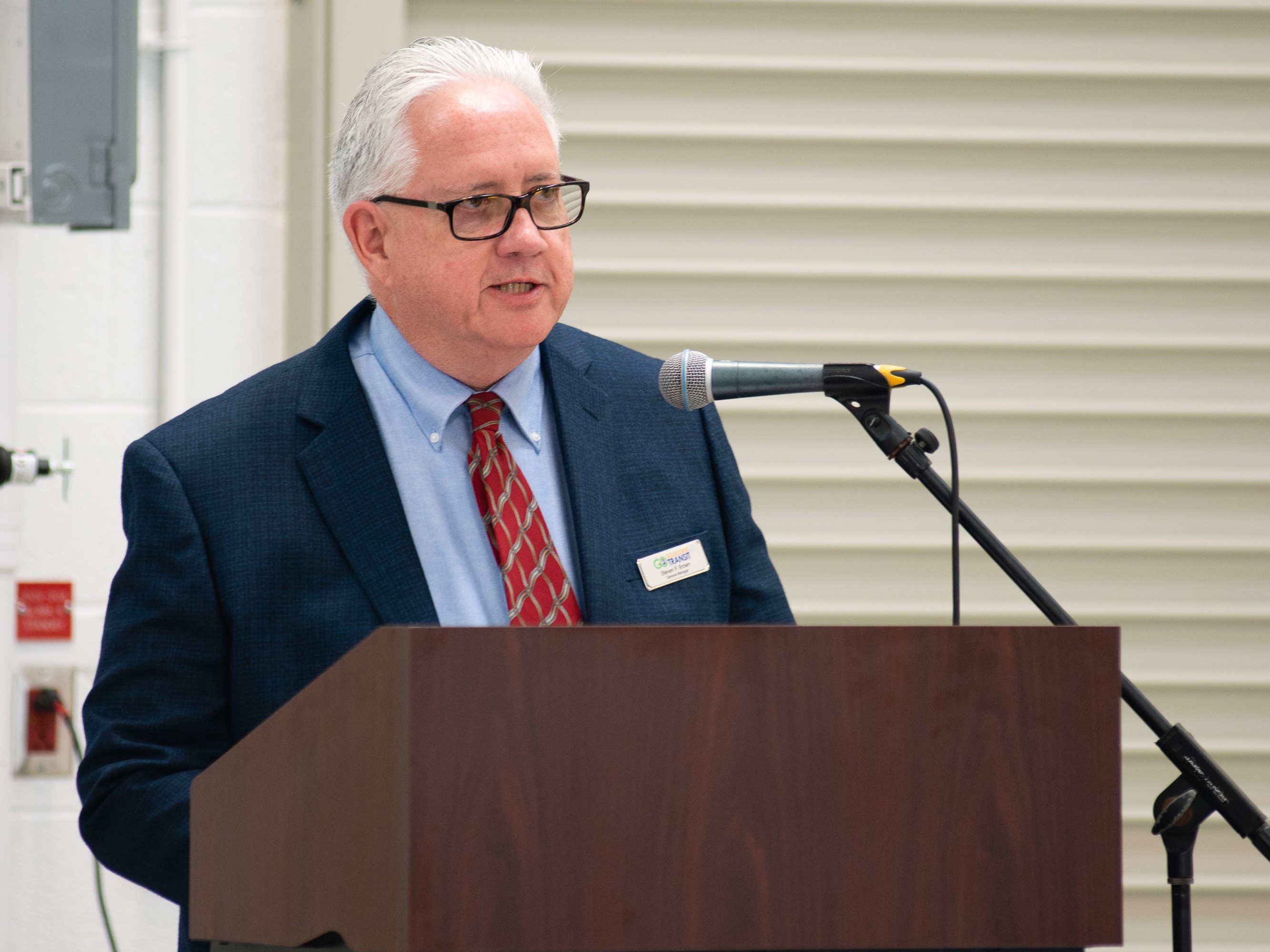 Steve Brown (B.A., Public Administration, '78) has long been fond of a saying in public transit: "If you don't know what's going on right now, just stand by. It's going to change in 20 minutes."
Kidding aside, no one was prepared for the rapid changes brought on by the coronavirus. As General Manager of Gold Coast Transit in California's Ventura County, Steve was still settling operations into a new 15-acre facility – a $53M project 10 years in the making – when the pandemic hit.
On the heels of that massive undertaking, he was suddenly grappling with tectonic shifts that came in a matter of weeks: ridership of 3.8 million cut by 70%, buses limited to a dozen passengers for social distancing, and $4 million in revenue from state sales tax siphoned away by a wounded economy.
But part of leadership is finding opportunity in crisis. Steve had extra capacity in drivers and vehicles at a moment when Ventura County had a surge in residents who, for safety reasons, were now homebound.
"There were nonprofits providing meals for people that suddenly had this increased need," Steve said
So Steve put his teams to work delivering meal kits. It took a special government waiver to repurpose transit resources, but in the end, drivers who might have been furloughed instead brought vital nutrition to more than 4,000 of the county's most vulnerable.
Family Values
Steve's career in public service was a natural continuation of values his family had modeled: an older brother in the Peace Corps and the United Nations and parents involved in community life. His mom was such a civic dynamo that an Idaho governor and longtime senator both asked her to join their staffs.
After graduation, Steve entered management training at Phoenix Transit, working his way through every department, including driving his own bus route. Over the years he earned leadership roles there and at Southern California Rapid Transit District. In 2010, he was appointed General Manager at Gold Coast, which he had recently led through rebranding.
Today, that job means oversight of some 200 employees and a fleet of nearly 90 buses and transport vans. It also means figuring out how to serve four cities on "Sunday-level service" for every route, every day, to say nothing of ever-present challenges like evolving technologies and California's climate action goals.
Passing the Torch
Many of these same challenges will face future leaders in public service. Some of them might become leaders with Steve's help, thanks to the Steven P. Brown Scholarship Endowment, which will fund undergraduate and graduate students in the School of Government and Public Policy.
The endowment will be funded through an estate gift that Steve put in place after the sudden death of that older brother who had inspired his public service. "I'm really heartened by the outreach and activism of young people today," Steve said. "What I really would like is for these scholarships to help people give back to their community – to get them into the public sector where they can bring about positive change."